Colonial Parking was excited to host our second installment of specialized field training sessions this past week. The training covered sweeper and scrubber machinery and a representative from Tennant, the machinery manufacturer, presented and explained various aspects of machinery use and maintenance. Twenty Colonial employees were in attendance and the session was a big hit.
We will continue to host and promote these types of on-the-job training classes as we push to further drive excellence at Colonial Parking.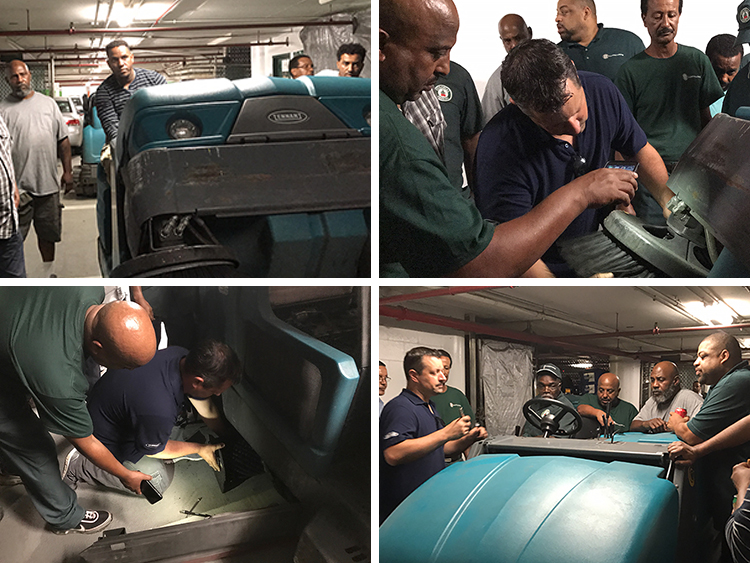 About Colonial Parking: Colonial Parking manages 240 plus parking locations in the Washington, DC area. We are dedicated to providing exceptional service to both our customers and clients, as well as hiring trusted and driven employees that exude our integrity and accountability. We would be happy to review your project, be it large or small.