Colonial Parking's Vice President of Customer Care, Lori V. Gagnon, was recently interviewed for the National Parking Association's international publication, Parking Magazine. Read the article on how relationship building is key in the parking industry below.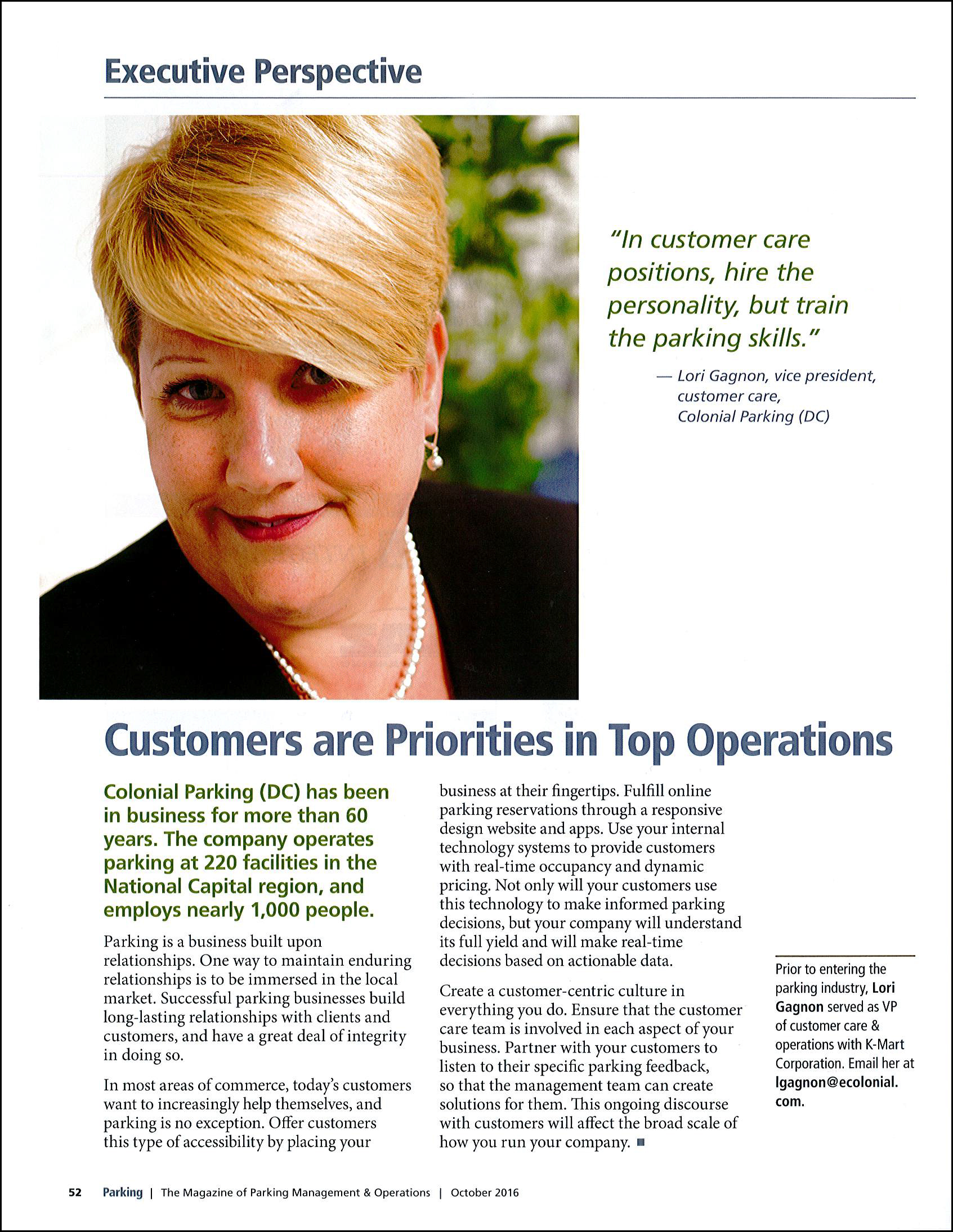 "Customers Are Priorities in Top Operations." Parking Magazine Oct. 2016: 52. Print.

About Colonial Parking®: Colonial Parking manages 240 plus parking locations in the Washington, DC area. We are dedicated to providing exceptional service to both our customers and clients, as well as hiring trusted and driven employees that exude our integrity and accountability. We would be happy to review your project, be it large or small.