We are excited to announce the opening of our newest location at The Wharf! A mega project on the South East waterfront, The Wharf is set to include a variety of fine dining options, luxury apartments, condos and hotels, a yacht club, a new concert venue, and, of course, an underground parking facility.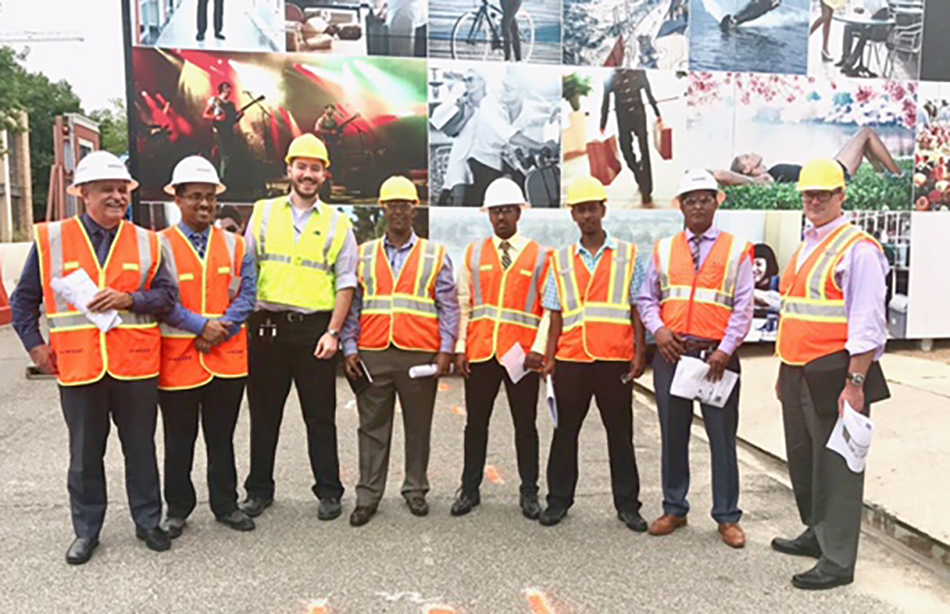 While the official open will not be until October, Colonial Parking launched the soft opening of the parking structure on August 14, 2017. Above Colonial Parking employees (from left) Andre Stoffberg, Misgana Nida, Ben Cave, Ben Yohannes, Henock Mekonnen, Abye Tegn, Dawit Abeje, and Rich Rosenberger, with Dagnachew Thomas behind the camera, pose at The Wharf following a last review of the facility before opening. To read a little more about the planning that went into The Wharf facility, click here.
About Colonial Parking: Colonial Parking manages 240 plus parking locations in the Washington, DC area. We are dedicated to providing exceptional service to both our customers and clients, as well as hiring trusted and driven employees that exude our integrity and accountability. We would be happy to review your project, be it large or small.