Fall is officially here and we are excited to share with you what Colonial® has been up to this past summer. While many were darting to the beach this summer, Colonial has been busy opening six new facilities with over 2,600 spaces, four of which are existing sites, while two are new construction. These locations feature parking access systems from four different providers and all connect to our state-of-the-art Remote Management Center in Georgetown.
These exciting new openings include: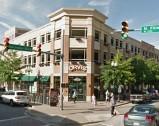 Market Common: 1201 N Filmore St, Arlington VA
We assumed operations at Market Common, a Regency Centers property managed by CBRE, on the first of September and are currently executing a program to update the appearance of the facility and to better market the garage to enhance the shopper experience and maximize revenue. Market Common has a modern Skidata access control system and we will be replacing the parking meters with a state-of-the-art pay-by-space network that includes embedded sensors that will dramatically streamline enforcement. We're also installing scanners in order to validate online reservations.
Dock 79: 79 Potomac Ave SE, Washington DC
Working with Florida Rock and its development partner MRP, Colonial has been a part of the development team for this stunning new residential project in the shadow of Nat's Park. Colonial opened the garage to the public on the first of September. Our Development Services project team oversaw the selection and installation of the WPS access control system, which includes pay-on-foot technology allowing the garage to be operated with no dedicated staffing while serving the parking needs to the retail element of Dock 79. As the project leases up, Colonial has opened it to Nat's fans who are able to purchase their parking online!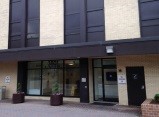 3801 N Fairfax Dr, Arlington VA
With our takeover of operations on the first of July, Colonial now operates three parking facilities in support of medical office buildings owned by Harrison Street Capital and managed by Avison Young. This fully automated operation, which is supported by Colonial's Remote Management Center, provides parking for patients on an open lot and tenant monthly account parking in an adjacent garage. Shortly, the facility will undergo improvements to its access point to improve the customer experience. Colonial is also planning a Customer Appreciation Day for our parkers here.
3001 & 3003 Washington Blvd, Arlington VA REIT
Colonial is very excited to have added this KBS asset, which is managed by Transwestern, to our growing portfolio of operations in the Clarendon market. Since assuming operations on the first of July, Colonial has moved quickly to maximize the effectiveness of the existing Amano McGann access control system and bring focus to the customer experience and tenant relations in this two building complex in the heart of Clarendon. With its terrific location, we are brainstorming ideas on how to generate additional revenue.
660 N. Capitol St NW, Washington DC
Recently developed by Republic Properties, this glorious new building will be the home to prestigious associations and corporations that value it proximity to Capitol Hill and Union Station. Colonial worked with the development team on the fit and finish of the garage, including signage and graphics, as well as the selection and installation of its WPS access control system, and opened the garage on the first of July. In addition to serving the needs of the tenants of the building, Colonial is leveraging its aggressive tactics in social media and online marketing to take advantage of this very unique location. Our Yield Management Specialist is modelling innovative rate structures to boost revenue.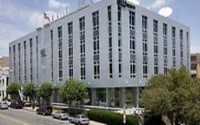 Georgetown Center: 2115 & 2121 Wisconsin Ave NW
Working with The JBG Companies, Colonial assumed operation of this garage on the first of July. Adding to its considerable presence in the Georgetown Market, this garage serves the needs of the building's prestigious tenants, including Medstar Georgetown Medical Center, Georgetown University and Fannie Mae. Currently, Colonial is stabilizing operations and then will consider working with the client on potential upgrades and expanded use of our Remote Management Center to reduce facility cost.
Colonial greatly appreciates the confidence that these owners and managers have placed in our firm.
More information on these and all Colonial locations can be found on our website at www.ecolonial.com, where you can also download our innovative app!
–Allison Howard
Communications Manager
About Colonial Parking: Colonial Parking manages 240 plus parking locations in the Washington, DC area. We are dedicated to providing exceptional service to both our customers and clients, as well as hiring trusted and driven employees that exude our integrity and accountability. We would be happy to review your project, be it large or small.