Congratulations to Colonial Parking's newest Senior Operations Manager, Neil Calabia and newest Project Manager, Megan Lewis.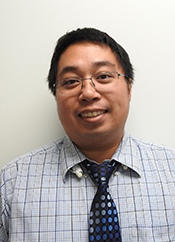 Neil Calabia started with Colonial® in May 2013 as a Project Manager at Mazza Gallerie and has assisted in opening several new locations, mainly in the Tysons/Reston area. In 2015, he was promoted to Portfolio Manager and managed 6 locations in Tysons Corner.
Neil is now are newest Senior Operations Manager and according to Vice President, Byron Wills, "Neil is a great addition to our Senior Operations team. He has a strong understanding of automation and how to leverage that knowledge for the benefit of the company. He was certainly an asset at Tyson's Corner and we look forward to his growth as a Senior Operations Manager."
Congratulations Neil!
---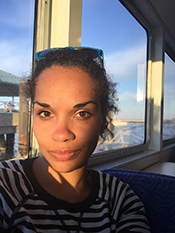 Megan Lewis has been with Colonial since 2014, starting as an Assistant Project Manager at Tyson's Corner Center. She is now our newest Project Manager, overseeing Reston Station.
When asked about Megan's most recent promotion, her supervisor, Neil Calabia, says "Megan has always shown determination to complete tasks that have been given to her with a level of efficiency which goes unquestioned. She is a firm believer in working smarter, not harder, on which clients have provided positive feedback. Megan has habitually gone out of her way to assist others within her manager's portfolio."
Congratulations Megan!
About Colonial Parking®: Colonial Parking manages 240 plus parking locations in the Washington, DC area. We are dedicated to providing exceptional service to both our customers and clients, as well as hiring trusted and driven employees that exude our integrity and accountability. We would be happy to review your project, be it large or small.