Congratulations Mark Hollingsworth!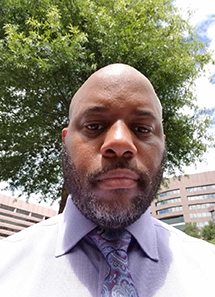 Mark Hollingsworth is Colonial's Newest Assistant Project Manager.
Mark started with Colonial in 2015 working as a Customer Care Associate where he quickly excelled and stood out with his attention to detail, constant willingness to assist and great rapport with customers. This past June, Mark was hired onto the Operations team as the new Assistant Manager for six locations in Alexandria and Arlington.
Hector Perla, Senior Manager of Customer Care, says of Mark: "He had a huge impact on the Customer Care team. He was incredibly knowledgeable and always left a great impression on the customers. His work directly with Operation also helped strengthen the relationship between Customer Care and Operations and his ideas helped add new process and streamline existing processes. While we're sad to see Mark go, we're excited for him in his new role and are happy to see him building his career here at Colonial."
Congratulations Mark!
---
Welcome Ben Cave!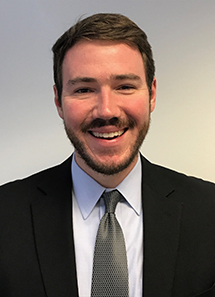 Ben Cave is Colonial's Newest Senior Operations Manager.
Ben  comes to Colonial Parking from SP+ where he worked at their George Mason University locations beginning in 2008. In his first first five years, he was responsible for managing the distribution and auditing of parking permits through cashiers and online sales for the University's three campuses. In 2013, he was promoted and went into an operations role where he oversaw a portfolio of seven facilities in Arlington, VA and converted two of those facilities into fully automated garages. The following year he was back at George Mason to manage their field operations where his team was responsible for parking enforcement and special events
Welcome to Colonial Ben!
---
About Colonial Parking: Colonial Parking manages 240 plus parking locations in the Washington, DC area. We are dedicated to providing exceptional service to both our customers and clients, as well as hiring trusted and driven employees that exude our integrity and accountability. We would be happy to review your project, be it large or small.