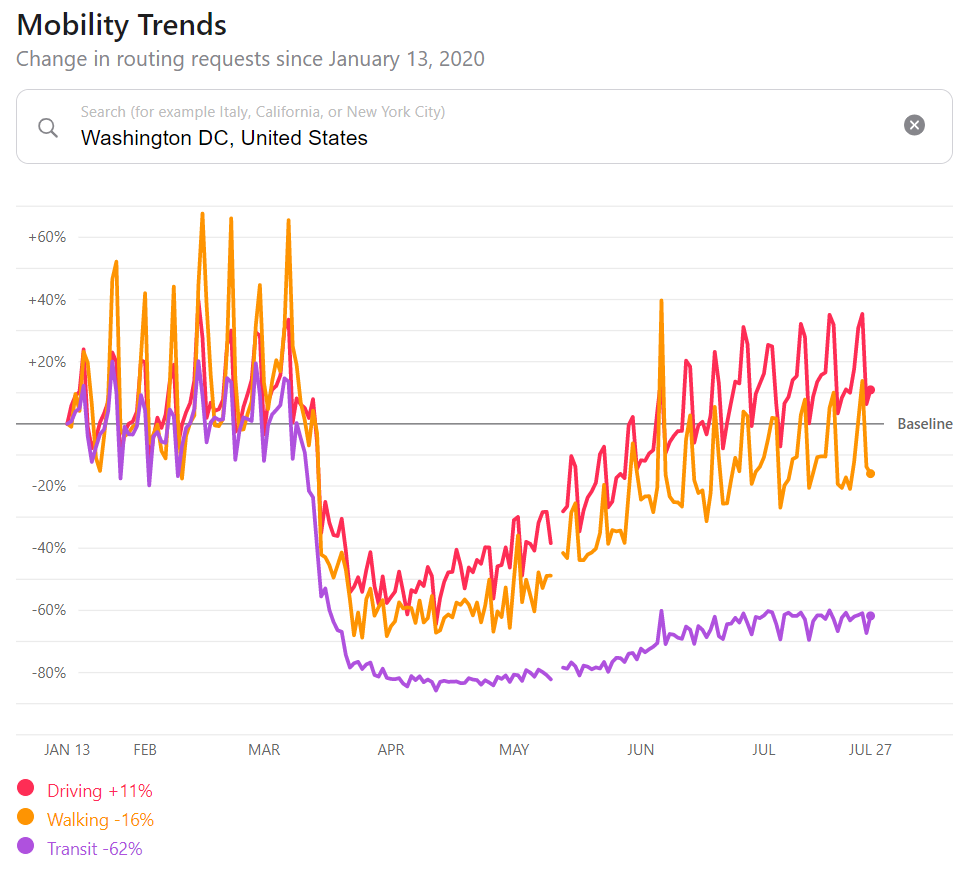 As your company and your tenants are planning to return to the office, we thought you would find it interesting to learn that the CDC is currently recommending that those returning to work choose transportation methods that limit contact with others, like walking, biking and driving, over public transportation.
In Washington, DC this advice can be seen manifested in the data. Apple's Mobility Trends Report shows an 11% increase in driving and a 62% decrease in public transit in Washington, DC.
We expect this trend toward driving to continue as we work to find equilibrium within this new normal. During this time, Colonial Parking has been focused on implementing solutions that aim to keep our customers feeling confident in their safety as they return to our garages. This includes contactless payment options through our Preferred Parker reservations, monthly accounts and tap-to-pay solutions, like Google Pay and Apple Pay.
We have also implemented social distancing signage and safety protocols at our locations, as well as new operational standards customized by garage type.
We will continue to remain vigilant in adapting to our new environment and evolving our practices and operational procedures, as needed.
As always, we wish you all the best and hope you stay safe. Should you have any questions, please contact your Senior Operations Manager.
(Graph Courtesy of Apple.Com's Mobility Trends Report filtered by Washington, DC)